He made his first dive before he made his first step into the world: his mother (also long-experienced diver) was diving when she realized was pregnant. Born on the 11th of February of the year 1986, he grew up surrounded by the passion for Nature and Photography and he had his first dive at the age of 8, when is father agreed to took him underwater.
Since that first unforgettable experience has started a process that, starting from the first OWJ (open water junior) PADI, led him to become a two-star CMAS diving instructor and an Air Instructor TSA, as well as DAN Europe BLS Instructor and Oxygen Provider Instructor. He also deals with Technical Diving with TSA Europe, for which he is Nitrox Instructor, Technical Instructor and Trimix 95 Instructor. Close photography partner and diving buddy for Claudio Ziraldo, together with him took part in many adventures and experiences, both underwater and editorial.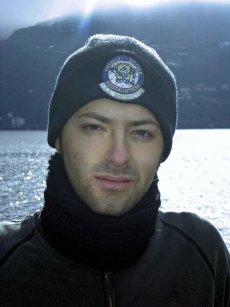 From the beginning of his diving career he had the possibility of being in close contact with the world of underwater photography and publishing, with which he had his first collaboration, together with his father, between the moths of May and June, in 1995, with the article "Un Gioco Da Ragazzi" ("Easy Game"), published on the bimonthly magazine Fotosub. He also actively participate in the creation of the book "Il Tempo Della Luce" by Claudio Ziraldo and Luciano Cajelli which, published in 2004, has received two international awards.
During year 2006, he took part in a research campaign on the unsolved "Mysteries" of the Mussolini's Column. A report of this research has been published in June 2007, within the magazine "Sub". Always with TSA Europe he participate to the draft of the latest Trimix didactic handbook and took part in a DAN medical campaign with the purpose of studying micro-bubbles and gas absorption (a report of this experience, signed by Alessandro himself, is available on October 2007 magazine Sub's number).
He had the opportunity of diving in many seas of the world, having unique and unforgettable experiences, some of which can be relived through some articles available on several web sites with which Alessandro actively collaborate; between some of the most interesting report, we can find "Il relitto di Umm Lajj" ("The Umm Lajj Wreck"), available on www.tsaeurope.com, "Yanbu da scoprire" ("Discovering Yambu"), appeared on the "The Red Sea Company Report" in November 2006, and "Malesia – Paradiso Indimenticabile" ("Malaysia – Unforgettable Paradise"), available within the "travels" section of www.bollatesub.it, web site of the Bollate Sub Association, the Diving Association where of Alessandro is a member and a contributor since the beginning of his diving career.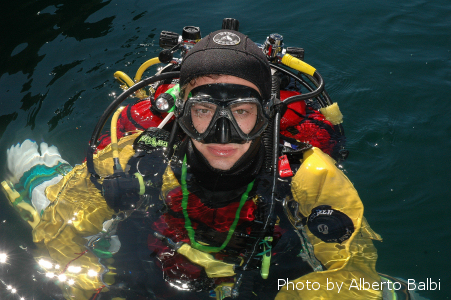 He develops his activity as an Underwater Photographer, together with his work as Claudio's collaborator, since his childhood, in the beginning using the amphibious device Sea & Sea Motor Marine MX10 with an additional external flash, then moving on to a Nikonos III equipped with an Isomat 33 illuminator. After few years he begins to feel the need to "tune in" deeper with the Sixth Continent and its inhabitants, so he decided to start diving without cameras, in order to devote himself to the biological side of the diving activity, deeply studying the creatures of the sea, their habitat and their habits, trying to understand their nature, in order to better read signals and behaviours of the "Inhabitants of the Blue". With the coming of the modern technologies of digital photography, strongly experienced in the fascinating field of biology, during the year 2006 he decided to start again bringing a camera with himself while diving, in order to capture the beauty of underwater life with a more experienced eye and a renewed respect for the amazing and dreamy glimpses that the sea can offer.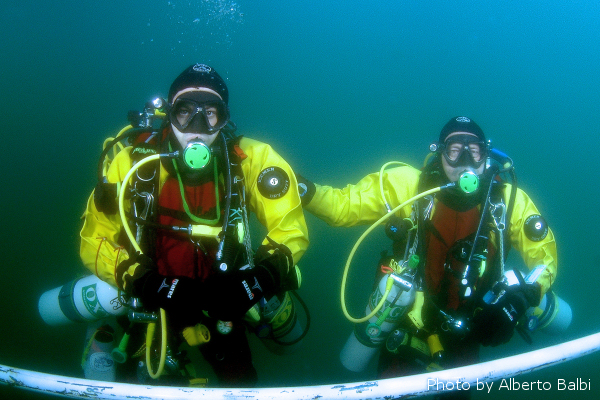 Alessandro and Claudio Ziraldo