Hairy octopus
Unofficial Scientific Name: Octopus sp.1
Set in the North-Western far end of the Sulawesi Island, Lembeh Strait divides the mainland from the namesake Lembeh Island.

In this little slice of Earth, in spite of many villages and resorts and despite the proximity of Lembeh Harbour and of the cities of Manado and Bitung, Nature still plays a lead role, and an unfathomable and wonderful rain-forest contains his waters, both on the Island side such as on the mainland side, in some kind of emerald blanket.
The Strait forms a sort of bottleneck: 12km long, with a width sized between 200mt and 1200mt, it looks like a giant passe, in which the Celebes Sea and the Molucca Sea mix up, of course supplying a huge quantity of nutritive matters.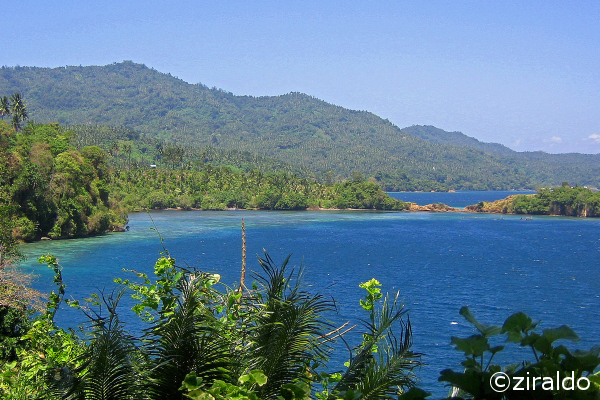 The particular environmental conditions had given rise to an habitat extraordinarily rich of endemic life.

This condition, partially due to repeated mixing phenomena and to the isolation of many living forms, has promoted the inception of many species, without leading to the extinction of the already existing species, thus rising an exceptional biodiversity, which still impresses not only underwater photographers, but Biologists and Scientists as well, all conscious that there are still many things to be discovered.
Apart from some small reef areas, close to the small islands that lie in the channel, or from some points where strokes of rocky shore descend perpendicularly to the deep end, bottoms are generally made of volcanic sand and gravel, in some stretches mixed up with seaweeds and coral.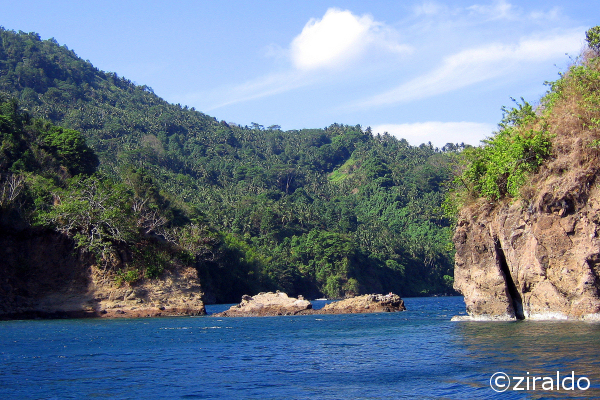 Within this particular environment, only attended by biology and underwater macro photography fans, I met several species of fish and marine animals that I had never seen before; among them, throughout an unforgettable day, the beautiful Hairy Octopus.

It is a tiny "hairy" Octopus really "Lilliputian"-sized (between 2 and 3 cm).

It has solitary habits; his colour may vary from white to cream and from brown to red.

The numerous, long cutaneous filaments, covering the body of this little Octopus, are highly peculiar and perfectly mingle with the seaweeds carpet, which he usually hides within.

Hairy Octopus is considered a rare species and, at the moment, it seems to be endemic to North Sulawesi, although there are reports of his presence in New Guinea.